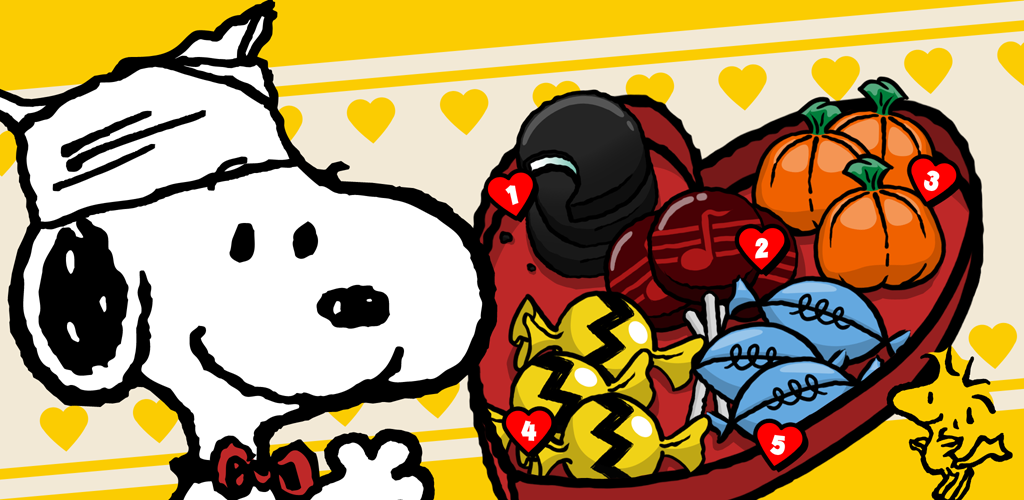 Congratulations to Upsnoopy and atlgirl1 who correctly answered 1) Peppermint Patty 2

) Schroeder

3) Linus 4) Charlie Brown and 5) Lucy, and who are the winners of our contest! Good job to all of you and good luck next time!
Thanks for playing!!!

Snoopy's Custom Candy Match - Contest Closed
Snoopy is one big-hearted beagle and he can't wait to celebrate Valentine's Day with his beloved PEANUTS pals! Snoopy has carefully chosen the candies in this box to fit the personalities of a few members of the PEANUTS gang. Can you figure out who each candy is for? Match the numbers next to each treat to the name of the PEANUTS character it belongs to.
How to play:
Match the candies in Snoopy's box to the characters they represent, by putting the right PEANUTS name next to each number.
Submit your answers via a Forum Private Message to me, Bee's Knees, using the subject: Snoopy's Custom Candy Match
Only answers submitted via private message will be accepted
Please do not submit answers on our Facebook page, or on any other thread in this forum. Answers on Facebook will notbe accepted.
The contest ended on FRIDAY FEBRUARY 14th at 5:00PM PST
Winners will be contacted by email
To enter the competition you'll need to register on these forums. If you don't already have an account, you can register here: http://forums.beeline-i.com/register
Prizes
Two winners will be randomly chosen from those who submit correct answers
Each winner will receive 200 Beagle Bucks
Additional Guidelines
Please only submit one answer. Multiple entries will not be counted.
Never share your player ID or other personal information on this forum, on Facebook, or with other players. Beeline Employees will contact you by email if we need your device ID in order to award your prize.
Please follow the directions of Beeline Employees & the Community Moderator Spelling Bee
*This contest in no way sponsored, endorsed or administered by, or associated with, Facebook. Participants will be providing information to Beeline Interactive, Inc. and not to Facebook